November 10, 2020
Posted by:

Intrinsic Value

Category:

Uncategorized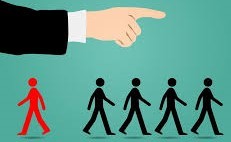 I meet a lot of wanna be investors now a days and try to understand their psychology. There are some of the common traits i have found in people. i will write about one of those traits here.
People say that they are crazy about Market leaders, that they only invest in market leaders and not anywhere else, that they want to be with winners , now that turns funny when i ask which companies are the market leaders according to them. i have never heard a name other than 10 specific companies.
Guess those 10 companies.
You guessed it right, Companies whose stock price have performed well for last 5 years.
Everyone, Literally everyone starts from Nestle, Hind-unilever and finishes with Pidilite, and Asian paints.
I have never heard Hero-motocorp, never heard ITC, Bajaj auto, Cummins, Bosch, Tata motors, Coal India, SBI, 3Mindia, Gillete or L&T. When i ask about why they don't want to invest in these companies who are also Market Leaders. They always have justifications.
You can hear them saying – I don't invest in cyclicals or its a PSU or Govt banks are the worst or this company's time is over and when they don't have justifications they will say i don't invest in conglomerate.
I have a strong opinion they are living their whole life in FOMO. They like the idea of what they could be rather than what they are. These fellow traders dont want my opinion, they want their opinion coming from my mouth. They will always look for news, News for a company making 20X in last 10 years. News for companies being the top choice of big fund manager, AND THOSE COMPANIES ARE MARKET LEADER FOR THEM.
What i have realized so far that if a person wants to do something, he will find 50 reasons to do it, and if he doesn't want to do something, he will find 50 excuses to not do it.
If you have justified not buying above market leaders by using same lines then you and me both know that you are not an investor because Price fluctuation controls your decision making.
When we suggested some of my friends Hero-Motocorp in Feb at INR 2300. Most of them had news placed in their mind about economic recession, Auto sector in Pit and so on. Hero was not a Market leader for them, Instead everyone was just crazy about a FMCG company with the PE of 72 and PB of 10.7. That company was the market leader for them. When market went down and Hero reached ~1650. My whatsapp was filled with msgs which read- "TOLD YOU". instead of giving value to their opinion we bought more of HERO at 1675. (Snap shot below)
Today Hero is again Market Leader for them.
What happens when you ignore Value in NOISE
Out of my little experience in Market, whoever buys stocks because of Price making headlines never makes money and sometimes even losses huge part of it. Because in order to buy he even neglects the big facts i.e. promotors selling at those valuations.

I shared this tweet on 26 Aug 20 and ironically within 25 days one of the overvalued and a Hot stock tanked more than 40% due to the exact reason cited in tweet.)
This is how market reacted to promotor selling.
This is one of the few examples and it happens quite often than we think it happens.
Can it happen to FMCG stock with a PE of 72, PB of 10.7? i don't know. But i do know that it is a expensive Market leader and i am not willing to pay this amount of it.
In the End we have to decide that are we buying a market leader or are we buying News.
Don't Trust news, sleep on an idea and take unbiased decision and you will find a True market leader which will become Multi-bagger for you.
Regards,
Invest with Us
Who are market leaders for you? Do comment. Share if you find it useful.